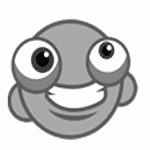 BlueHost India Review
In this Bluehost India review, we will discuss it's shared hosting detailed features, pros, and cons. We hope these key points will help you make a decision over choosing Bluehost India's hosting. Also, read genuine user reviews submitted below.
Visit Bluehost
Overview
What is Bluehost.in?
Bluehost India is an Indian version of Bluehost, owned by EIG (Endurance International Group). It has two data center locations. One is an Indian data center and the other is U.S Datacenter. Indians can buy hosting packages with many Indian payment options.
Read this review till the end and decide whether you should choose Bluehost in India or not?
---
back to menu ↑
Feature
Full-Featured Hosting
Bluehost India offers full features hosting option. It offers shared hosting on both Linux and Windows OS. There are 3 plans available for shared hosting. Basic Plan comes with a single site. Business plan includes 3 sites and Pro Plan includes unlimited sites.   Every hosting plan comes with unlimited disk and bandwidth.
All shared hosting plans come with cPanel.
As you go through the shared hosting solutions, you will see that they are able to meet or exceed the needs of just about any type of site. If you want to move to the cloud from traditional hosting, there is an upgrade option available.
The shared hosting solutions come with a 30-day money-back guarantee, a 99.9% uptime guarantee.
The hosting based in the US has three package options. The first allows you to host just one site, the second allows for three and the third package allows for unlimited sites. The disk space is unlimited on all but the entry-level package, and data transfer is always unlimited.
---
The services with this web hosting company is going to be very stable whether you get the US-based servers or those in India. They do have a 99.9% uptime guarantee that will help ensure you don't have to pay if your site is constantly down.
They use name brand hardware and the data centers they work out of seeming to be of excellent quality so the chances are you won't run into any downtime issues.
---
back to menu ↑
Support
Fast Response Times 24/7
Live Chat
Phone Support
Knowledgebase
Email Support
Customer support for this company is quite well. A dedicated support team is always available to assist you over the phone, chat or mail. It's a good fit for Indians.
---
back to menu ↑
Pricing
Reasonable Price Points for Most Package
The pricing structure is quite reasonable and different for U.S. and India Server locations. The shared Linux hosting starts from Rs.209/Mo. and Vps stats from Rs.1199/Mo. The dedicated server starts from Rs.7699/Mo. Cloud Hosting is offered in Rs.349/Mo.
The prices with this company are fairly reasonable, no matter what type of hosting you want. These are for US-based servers that have a very nice lineup of features. If you move up to VPS solutions (U.S. Location) the prices start at Rs.1199 per month, which will get you 2 GB of ram and 30 GB of storage.
You can then go all the way up to the Rs.6449 per month package, which will get you 8 GB of RAM and 240 GB storage.
Finally, the dedicated servers start at Rs.7699 per month and go up to Rs.10,459. This, however, is for their package models.  If you make adjustments to the features, the prices will likely go up.
---
back to menu ↑
Payment Options
Bluehost accept payments through the following options in India:
Debit Cards/Netbanking
Credit Cards (Visa/MasterCard/Amex/Discover)
Offline payment options
back to menu ↑
Pros & Cons
Pros:
Affordable Pricing
Stable Hosting
Free Domain Registration
Free Global CDN
Unlimited Features
Easy Payment Options
Upgrade option from traditional hosting to the cloud.
Cons:
---
Bluehost India reviews by Users