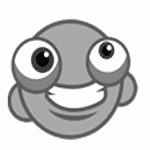 ChemiCloud Reviews & Expert Opinion 2020
ChemiCloud Review
In this ChemiCloud review, we will discuss it's shared hosting detailed features, price, pros, and cons. We hope these key points will help you make a decision over choosing ChemiCloud's hosting. Read this ChemiCloud review till the end and decide whether you should choose them or not.
---
Coupons
See all Features
Overview
A U.S.A. based independently owned web hosting company. They are the team of web hosting specialists with experience of more than 10 years.
This company has an in-house support team of experts with good communication skills to solve the issues and ready to help you 24/7.
With the choice of different server locations, users can choose from San Francisco, London, New York, Amsterdam, Bucharest, Bangalore (India), Sydney, or Singapore locations. Choosing the nearest region really helps the site visitors to maximize load times.
They offer SSD storage server hosting with a limited amount of space. The basic pricing starts from $3.95 per month for complete website setup. The hosting products including Shared hosting, WordPress hosting, reseller hosting, and Cloud-based VPS.
Main Key Features & Hosting Overview
| | |
| --- | --- |
| Uptime Claim: | 99.9% |
| Free Domain: | Yes |
| Website Transfer: | Yes |
| Control Panel: | cPanel |
| Free SSL: | Yes |
| Moneyback Guarantee: | 45 Days |
| Plans Names: | Starter, Pro, and Turbo |
| Support: | 24/7 |
| Pricing: | Starting at $3.95 per month (renews at $7.90/mo) |
| Promo Code: | 65% OFF ($2.76/month) |
back to menu ↑
Pros of ChemiCloud Shared
ChemiCloud claims to offer a 99.99% uptime guarantee on its hosting services. Means service is going to be very stable. They take daily backups of your website and store them for 30 days. 
On top of that, their top-notch customer support service is available 24/7. Tech support will help move your website over to their service for free.
Free Domain for Life
Yes, you read that right.
Sign up for a domain with ChemiCloud and you'll get it forever as long as you are a customer.
We've reviewed over fifty other hosts, very few hosting companies offer this benefit.
The free domain can be ordered during sign up (new customers only).
In case you do not register a domain registration during the sign-up process the offer is valid up to the 60 days from the moment your order is activated.
Good Customer Support
They provide a ticket, phone, email, and live chat support. The Chat option is the fastest to contact them immediately. The average response time is less than a minute.
I asked many questions to test out them on various topics. Their customer support staff seems knowledgeable, well-trained, and friendly. It was a good experience. Their customer service is available 24×7 around the clock. The technical support of this company is quite well.
45-Day Money-Back Guarantee
This company is so confident in their service that they extend the industry-standard 30-day refund policy to 45 days. We have reviewed HostGator and FastComet which offers the same guarantee as of ChemiCloud.
That means you can use them for over a month and still get your money back if any issues arise.
This moneyback guarantee applies to all shared, reseller, and WordPress hosting packages. For VPS packages it's 15 days only.
Website Security Features Available
ChemiCloud web hosting packages are fairly bare-bones. You're getting enough for one website, but not a whole lot of extras on top of it. 
Fortunately, they do offer a few extra security features like the ability to add SiteLock (Lite) monitoring to your website.
The downside is that SiteLock will cost you extra to find and fix any potential site breaches or hacks.
Free Site & cPanel Migrations
If this isn't your first site, and you're trying to move an existing one over, ChemiCloud's got your back. Simply contact them and get your website migrated.
You'll have 60 days after sign-up to get in touch and have them help move any site files, databases, scripts, and even a domain name over for you.
This includes a full cPanel transfer. So if you happened to have multiple sites (up to 50), you're covered.
Multiple free site migration isn't a lot compared to some hosts. But it's still better than others.
User-Friendly for Beginners
It is tailor-made for beginner bloggers or webmasters.
Users will get a cPanel interface for operating and managing their sites.
They also have extra features for beginners who're looking to set up a site without the hassle of hiring other people to design, build, and manage everything.
The Weebly website builder is included within all shared plans. It comes with free hosting and a domain, so you just need to purchase a single account for all of the necessities.
back to menu ↑
Cons of ChemiCloud Shared
Lots of Extra Fees for 'True' Website builder, email, and Malware
ChemiCloud's shared hosting plans are cheap, with introductory pricing starting at only $3.95/month (for 36 months).
Their cheapest plan ("Web Hosting Starter") comes with a single domain, one-click installations of popular apps like WordPress, Joomla, and more, unmetered bandwidth, 15GB storage, and an SSL certificate. Basically, all of the core features you need for a complete website
However, that's about all they provide in their default plans. All of the 'extra' stuff, like site builder, email security, SiteLock security, and SEO tools will all cost you extra when it's time to checkout.
The SiteLock fix and find will cost you $45.95 and $179.95 that is billed biennially. Email security will cost you $70.80 for two years.
Industry-Standard Pricing 'Tricks'
In addition to extra fees, they pull two pricing tricks that are pretty standard in the industry.
The first is advertising a low rate like $3.95/month, only for you to realize that it requires you prepaying for a full three years to actually get it.
With two years of billing, there is a $4.95 per month price.
That's just the beginning, though. Because on top of this, ChemiCloud's renewal pricing jumps dramatically after your initial plan expires.
So let's say you go ahead and lock-in that low rate for three years. You'll be getting a pretty good deal, no doubt.
back to menu ↑
ChemiCloud Pricing, Hosting Plans & Key Features
Shared Hosting: ChemiCloud offers three shared hosting plan option to choose from:
Starter: This plan starts at $3.95 per month. You get one domain name, 15GB disk space and storage, SSL certificate, and unlimited bandwidth.
Pro: This plan costs $6.95 per month. It supports 25GB space, unmetered bandwidth, and domain names.
Turbo: This plan starts at $10.95 per month. It supports 35 GB SSD Disk Space, unlimited bandwidth, and domains. It comes with 3x More Server Resources, SSL, and Cloudflare Railgun.
back to menu ↑
Conclusion
Is ChemiCloud a good choice?
Yes! We highly recommend ChemiCloud for its great service.  Most of their customers are happy and satisfied with their hosting services. With a discounted price, this company welcomes new customers and offers them great features. You should give a try to this great hosting company.
ChemiCloud Reviews & Ratings by Expert