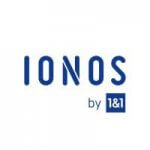 1and1 IONOS Reviews
1and1 IONOS Review
What is IONOS?
1and1 is the European largest web hosting company founded in 1998. With more than 30 years of experience, in 2018, the company was renamed 1and1 IONOS.  The company offers web hosting and cloud solution for small and medium-sized businesses.
If we talk about their customer base, They claim 8 million customer contracts worldwide and 12 million domains under management. This reveals that customers with this company are happy.
The company has engineered its own data center architectures with 90,000 active servers for their millions of clients to get online.  This web hosting giant does business with its 2,000 employees in 40 countries.
Read this 1and1 IONOS review till the end and decide whether you should choose 1and1 IONOS or not?
Uptime & Reliability
99.9% Uptime commitment
A solid mix of state-of-the-art technology, strong privacy policies, and airtight data security are engineered into the core of products. Backups of up to six days of data are automatically stored, letting you recover files from restore points if anything is deleted.
They use cutting-edge container technology and high-end hardware including Intel® Xeon® E5 processors on their all servers.
Features
Robust Features
Shared Hosting
All hosting packages include a certain amount of data storage. The Business plan includes 100GB storage and 25 email accounts. Pro and Expert plans include 250GB and 500GB of storage space respectively.
They use Dual platform technology on all web hosting plans, the web servers and storage are on the same platform. This means visitors to your website will get faster performance.
All web servers are equipped with HTTP/2 network protocol with multiplexing and header compression for SSL encrypted traffic.
Numerous cms applications like WordPress and Magento are included and can be installed in just one click. All web hosting packages include an SSL certificate and a free domain.
VPS Hosting
The company gives a dedicated performance and unmetered bandwidth with its all VPS plans. Buyer can choose from data centers in the UK, Europe, and the USA to host VPS in the optimum location. There are 4 different VPS plans to choose from.
Basic VPS plan starts from $10 per month, includes 2 core CPU, 2 GB RAM and 80 GB SSD disk storage. For the first 6 months, you can buy it at a discounted price of $5 per month. All VPS plans are available on Linux and Windows OS.
Cloud Hosting
If you are planning to host your website or app in clouds, ionos has managed cloud hosting plans for you. Managed cloud hosting starts from $15 per month including 1 CPU, 1 GB ram and 50 GB SSD disc. There is no bar on bandwidth, its unlimited.
Cloud Hosting projects can be created or shut down at any time. If you don't configure any resources, you won't be billed for them – it's as simple as that. There are no minimum contract terms and no commitments. You only pay for what you need by configuring your resources on a per-minute basis via the Cloud Panel.
Pricing
Cheap Hosting Option
They offer a professional web hosting service at a low price for starting a website.  The company provides you with web hosting with or without a contract period, i.e., with monthly billing and a cancellation period in the corresponding packages of only one month.
All the pricing is discounted for the first-time purchase with a minimum of 1 or 2-year contract. Users have to pay the full amount on renewals.
Support
Excellent Support
The company offers round-the-clock customer support. If you are having difficulty with one of their web hosting products, you can contact a product expert directly on their telephone number. Their experts are available 24/7.
They offer every customer their very own personal consultant free of charge. The help center contains a helping topic for all the products that they offer. These help topics are beneficial for setting up your website.
User-Friendly
The official website has a user-friendly interface. cPanel is included in all hosting plans to operate the websites. You can easily manage products and billing on your smartphone or tablet by installing the 1&1 IONOS Hosting Manager app.